The staff of Cosimo de' Medici Hotel is ready to provide professional assistance to help make your holiday in Florence comfortable and also provide guidance to help you make the most of and appreciate the culture, the art and traditions of the city. 
5 stars
Everything was great! The best 3star hotel anyone could book in Florence! In the historical centre, next to the train station, great breakfast and veeeery veeeery clean rooms! Not to mention the kind and alwats helpful staff!!
Eleftheria - March 2016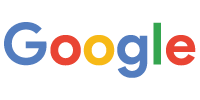 Excellent base for a business trip!
This was a very pleasant stay for 5 nights while attending a conference. I couldn't fault the room and bathroom cleanliness and the attentiveness by the staff that made the room each day. A really nice shower! Probably one of the best I've ever had. And a comfy bed - I had no trouble sleeping through each of the nights. The air con was very welcome in the outside night time temp of 25-29 degrees. Breakfast was terrific. A buffet containing something delicious for every taste. And very nice coffee, made to your choosing each morning. There was no iron in the room as standard but was available when I asked for it. There is a city tax the hotel has to charge for each night a guest stays, of 3.50 Euros a night. For this they did not take a credit card, only cash. At the end of the trip I was almost caught out - it came to 17.50 and I had just enough thankfully. A very nice hotel and I would stay there again!
Geoff - September 2015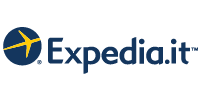 Excellent all-round
"Excellent all-round: Good location. Very clean, comfortable and quiet room. Hotel is run by excellent staff - helpful and service with a smile 24/7."
Raymond - February 2015